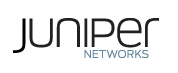 eintellego Networks and Juniper have formed a great alliance to ensure you get the most from your hardware.
eintellego Networks is a Select Partner with Juniper Networks and has been deploying Juniper solutions for over a year and other vendor solutions for over 5 years.
eintellego Networks has a high level of Juniper practical and technical training. Every staff member including our admin team have done some level of Juniper training. Our senior engineers are well on their way to having the highest level of Juniper training. During 2012, eintellego Networks was announced as a Select Partner in the Juniper ranks. All senior eintellego Networks engineers are Ingenious Juniper Champions and were recently invited to the Juniper SE conference in Malaysia – eintellego Networks had 5 engineers there out of 8 for ANZ!
This has lead to eintellego Networks and Juniper forming a special alliance in order to be able to provide these special deals. Juniper has made it explicitly clear that they do not want their equipment handled by just anyone. They are not in it to just "sell boxes". They want skilled people implementing their equipment within the best possible environment in the best possible solution for the end customers.
Networks are becoming more relevant in the world we live in today, and at Juniper Networks we believe the network can create a connected planet that unleashes a great wealth of possibility, innovation, and discovery that cannot be measured. But the demands on the network are changing rapidly and require a new approach.
Cloud computing and the mobile Internet are two macro trends driving an exponential increase in traffic volume, new services, and new subscribers around the world. These trends will define the next decade, with broad implications for the technology industry, and for network innovation in particular. In the face of this increased demand, legacy approaches to networking are proving unsustainable. They are too costly, too complex, and simply cannot scale.
At Juniper Networks, we are leading the charge to architecting the new network. At the heart of the new network is our promise to transform the economics and experience of networking for our customers. We offer a high-performance network infrastructure built on simplicity, security, openness, and scale. We are innovating in ways that empower our customers, our partners, and ultimately everyone in a connected world.

DISRUPTIVE INNOVATION
Juniper Networks has developed and productized some of the industry's most ground breaking, disruptive innovations across every aspect of networking technology. They include a dedication to developing new, pure play IP solutions based on a unique single architecture, a single operating system, and a single software release train that ensures performance, reliability, and security at the scale that customers demand of their networks—without compromise.
Our core competencies in hardware systems, silicon design, network architecture, and our open cross-network software platform are helping to propel the new network.
Systems: Juniper focuses on the most technologically advanced and energy efficient approaches for creating effective solutions to today's most challenging networking problems.
Silicon: Juniper's deep understanding of silicon, from the company's inception, will fundamentally revolutionize the economics of networking. A key competitive differentiator is the Juniper Networks® Junos® One family of processors that represents an unprecedented integration of silicon and software to push the boundaries of high-performance networking. It delivers industry-first network instruction sets that are purpose-built to meet the needs of networking at massive scale in multiple dimensions.
Network architecture: Juniper's open, standards-based infrastructure accelerates third party innovation, integration, and interoperability with third-party and customer solutions to extend investment protection.
Software: Juniper's open cross-network software platform, known as the Junos Platform, is a key technology element that enables our customers to expand network software into the application space, deploy software clients to control delivery, and accelerate the pace of innovation with an ecosystem of developers. This platform includes the Junos operating system, Junos Space network application platform, and Junos Pulse integrated multi service network client, which have all been built with the same core design principles, integration approach, and development discipline.
RESEARCH AND DEVELOPMENT
We have invested significant time and resources in creating a research and development (R&D) process that successfully brings product concepts and development projects to market. Juniper's continued investment in research and development allows us to deliver a broad range of products and services to customers in target markets. Juniper invests more in R&D as a percentage of revenue than any of our industry peers, enabling us to introduce disruptive architectures, platforms, and solutions that add significant value for our customers.
PRODUCTS AND TECHNOLOGY
Infrastructure
Our infrastructure products are designed to address the needs of service providers at the core and edge of the network, as well as for wireless access, by combining high-performance packet forwarding technology and robust operating systems into a network optimised solution. In addition, as enterprises continue to develop and rely upon more sophisticated and pervasive internal networks, the need for products with high-performance routing and switching technology is expanding to a broader set of customers. We offer end-to-end systems to meet these needs.
Device and Network Services
Juniper's device and network services empower network connectivity, yielding increased productivity to service providers and enterprises through safe, smart access. Our broad family of high-performance network security solutions provides fine-grained access control that identifies, mitigates, and fully reports on most sophisticated threats. We also offer complementary products and technologies to enable our customers to provide additional IP-based services and enhance the performance and security of their existing networks and applications